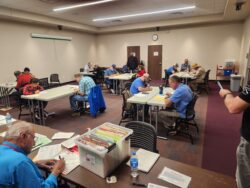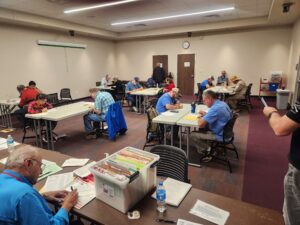 Saturday, November 5th, our hard work to recruit new Amateur Radio operators came to fruition. The program of the Key City Amateur Radio Club to expand our hobby by getting younger citizens to join our hobby was realized by having 11 out of 12 folks pass their Technician Class license.
Congratulations to all those new HAMS.
Some materials for this class were provided for by a generous grant from the ARRL.
David Anderson, WB5VIH
President,
KCARC