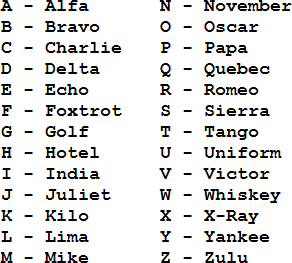 Current UTC
[Coordinated Universal Time]
Abilene, Texas
Coordinated Universal Time (UTC) is the primary time standard by which the world regulates clocks and time. It is not adjusted for daylight saving time.
Note: Abilene, Texas has a -5 or -6 hour offset depending on Daylight Savings Time (DST).
For more information, click here.


Join / Renew ARRL
http://www.arrl.org/membership 

National Calling Frequency
2-meter (VHF) band
146.520 MHz
440 MHz / 70cm (UHF) band
446.000 MHz
S a f e t y
Be sure to adhere to all safety aspects of amateur radio.
Whether installing an antenna, grounding equipment, or
– operating a radio while driving.