Amateur Radio Relay League (ARRL)

ARRL is the national association for Amateur Radio in the U.S.. Founded in 1914 by Hiram Percy Maxim as The American Radio Relay League, ARRL is a noncommercial organization of radio amateurs. ARRL numbers within its ranks the vast majority of active radio amateurs in the nation and has a proud history of achievement as the standard-bearer in amateur affairs. ARRL's underpinnings as Amateur Radio's witness, partner and forum are defined by five pillars: Public Service, Advocacy, Education, Technology, and Membership.
A bona fide interest in Amateur Radio is the only essential qualification of membership; an Amateur Radio license is not a prerequisite, although full voting membership is granted only to licensed radio amateurs in the US.
A key part of what ARRL does is to be an advocate to protect our radio spectrum.
ARRL's Vision Statement
As the national association for Amateur Radio in the United States, ARRL:
– Supports the awareness and growth of Amateur Radio worldwide;
– Advocates for meaningful access to radio spectrum;
– Strives for every member to get involved, get active, and get on the air;
– Encourages radio experimentation and, through its members, advances radio technology and education;
– Organizes and trains volunteers to serve their communities by providing public service and emergency communications.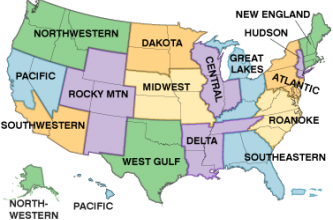 ARRL Divisions
http://www.arrl.org/divisions
ARRL's governance structure divides the United States into 15 ARRL Divisions. Every three years, ARRL members in each of these Divisions elect both a Director and a Vice Director to represent them on the ARRL's Board of Directors. The 15 Divisions of the ARRL are arranged into 71 administrative Sections. Each Section is headed by an elected Section Manager (SM). Most sections consist of entire states, however, some states have more than one section.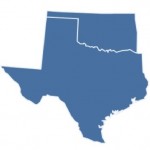 ARRL West Gulf Division
Director: John Robert Stratton, N5AUS
http://www.westgulfdivision.org/officials/director/


ARRL West Texas (WTX) Section
Manager: H. Dale Durham, W5WI
http://www.arrl-wtx.org
Note:
The WTX Section consists of 89 counties and six ARES Districts. Abilene, Texas is in District 3.


Join / Renew ARRL
http://www.arrl.org/membership

Amateur Radio Emergency Service (ARES)
The Amateur Radio Emergency Service is a function of the ARRL. The Section Manager appoints a Section Emergency Coordinator, District and County Emergency Coordinators. The Section Emergency Coordinator coordinates the Section Emergency activities. The District Emergency Coordinator works with County Emergency Coordinators to develop mutual support agreements and to coordinate interaction in training and in times of emergency operations. The County Emergency Coordinator is the person responsible for the ARES group at the local level. Working with local community officials the County EC leads the local ARES group in planning, preparedness and response activities. If you wish participate in emergency communications please contact your county emergency coordinator. All are welcome!
Section Emergency Coordinator
David Overton, KF5WDJ
District 3 Emergency Coordinator
Gary Armstrong, KC5NOX
Taylor County Emergency Coordinator
Jones County Emergency Coordinator
Michael Jones, K5FLD
Nolan County Emergency Coordinator
Mike Haigood, KE5YF
Callahan County Emergency Coordinator