What do Amateur Radio operators do during and after disasters? ANSWER: Amateur Radio operators set up and operate organized communication networks locally for governmental and emergency officials, as well as non-commercial communication for private citizens affected by a disaster. Amateur Radio operators are most likely to be active after disasters that damage regular lines of communications due to power outages and destruction of telephone, cellular and other infrastructure-dependent systems.
How do Amateur Radio operators help local officials? ANSWER: Many radio amateurs are active as communications volunteers with local public safety organizations. In addition, in some disasters, radio frequencies are not coordinated among relief officials and Amateur Radio operators step in to coordinate communication when radio towers and other elements in the communications infrastructure are damaged.
What are the major Amateur Radio emergency organizations? ANSWER: | Amateur Radio Emergency Service (ARES) | ARES is coordinated at the national level through the American Radio Relay League (ARRL) and its field volunteers. ARES is self-activating and can support government and non-government agencies.
| Radio Amateur Civil Emergency Service (RACES) | RACES operate at the state level and involved with state emergency management operations and is coordinated through the Federal Emergency Management Agency (FEMA).
| Skywarn | Many hams are also involved in Skywarn; operating under the National Weather Service (NWS) and provide emergency weather information to the NWS for analysis and dissemination to the public.
Is Amateur Radio recognized as a resource by national relief organizations? ANSWER: Many national organizations have formal agreements with the Amateur Radio Emergency Service (ARES) and other Amateur Radio groups including:
Citizen Corps Federal Emergency Management Agency (FEMA) Salvation Army (SA) National Weather Service (NWS) Association of Public Safety Communications Officials (APCO)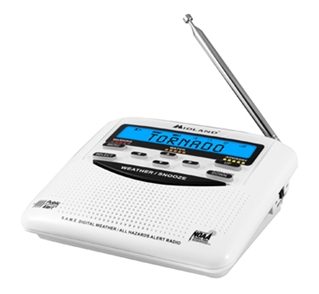 if you don't have a weather radio…
– you REALLY should obtain one as they are fairly inexpensive and can save lives.
| TORNADO | THUNDERSTORM | FLOODING |
| WARNINGS | WATCHES | CIVIL EMERGENCIES |


Abilene, Texas [Taylor County]
https://public.coderedweb.com/CNE/en-US/5B6524CD675E
Note:
In the BIG Country; Code RED allows the City of Abilene, Brownwood, and Sweetwater to contact people within Taylor, Brown, and Nolan Counties directly with severe weather messages and warnings.
Suggested Reading:
Disaster Emergency Communications by Bascombe J. Wilson
– a Planning and Response Guide